Copywriting is more than the words you see on a page. It has the ability to captivate someone and give them a reason to work with your brand.
When you're looking for professional website copywriting services, you want a copywriting agency that you can rely on to create copy that reflects you and your business in a way that reaches out to your target audience. Everything that you've seen online has been written for that purpose. Writing for the digital space is different from traditional forms of marketing and advertising.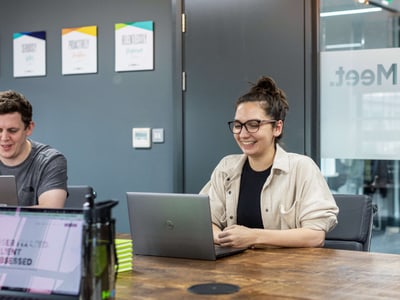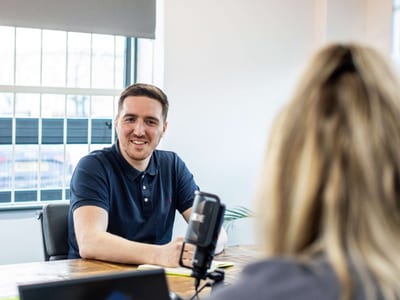 Whether you're looking for website copy, in-depth blog articles, social media posts, white papers — we can support you with all of it. Content marketing should be an integral part of your overall strategy, and our copywriting services make it easy for you to get your message across. Read More...
What can we help you with?
As a copywriting agency, here are some of the services we can offer:
Website copywriting service
Copy-editing of existing materials
Content translation (Welsh language)
Blog writing service
Case study writing service
Whitepaper creation service
Ad copy for PPC campaigns
In-depth content research
SEO copywriting
Tone of Voice workshops and guideline
Why work with us as your copywriting team?
You need an agency that understands your brand, resonates with your target audience, can reliably meet deadlines, and understands the purpose of your site — that's where we come in. At WebBox, we're experts in content marketing.
Our team is made up of creative writers, all with experienced backgrounds in such subjects as journalism, and a solid understanding of SEO copywriting, who can craft creative and compelling copy for a variety of audiences, in a tone of voice that suits your brand.
As well as writing, copywriting for websites involves skills such as researching, interviewing, proofreading and editing. This combination is required to create copy that is not only insightful but also interesting to the reader, and can grab their attention in a matter of minutes.
Whatever you're looking for in terms of online content, we take pride in the art of making every word count.
To find out more about our copywriting and copy-editing services, contact us today, and we can talk about how we can support your next project and make your copy work harder for you.