If you're looking for a product or service, what do you do first? Jump online and browse around a few websites. Often it's the first interaction you'll have with your potential client or customer — so you need a show-stopping website that captures who you are. That's where our bespoke web development services come in!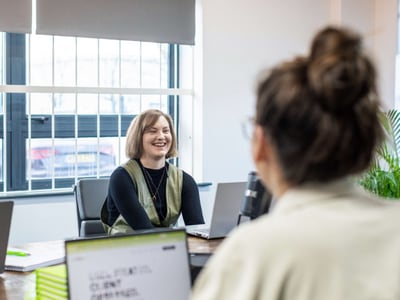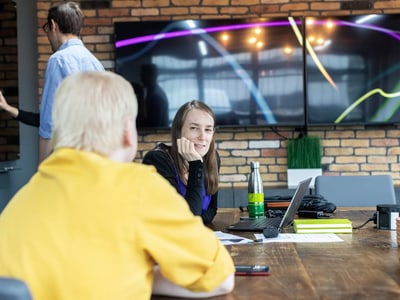 Our web development agency has created web-based platforms for various businesses and organisations, often with complex requirements and integrations of 3rd party platforms. No matter what our clients come to us with, we work with them to understand the best web development solution for them and how we can use our vast amount of web development agency experience and expertise to deliver the best possible website development service for their business. If you are interested in a new website, please don't hesitate to contact our team of experienced Cardiff website developers today. Read More...
We offer bespoke web development services through our team of experienced Cardiff web developers — let us help you.
Our web development services aim to exceed your expectations! Whether you're looking to create a complex web experience that takes your user on a journey through cutting-edge animation or a platform that integrates with an external system such as CRM, payment systems or a marketing automation platform, our team of Cardiff web developers has got you covered. You can almost guarantee that our web development company team members will have worked on similar web development projects before and be able to share their wisdom with you.
Want to learn more about our web development services and how we can support your next web development project? We'd love to hear from you, so please get in touch.
Why use WebBox's website development services for your next project?
We work with our clients to get to know them as partners, rather than just another digital agency. By starting each web development project with an open and honest conversation, we can understand the needs of our clients and provide the best web development solutions possible.
As well as our award-winning UX design work, we pride ourselves on our bespoke website development capabilities. Our website development service solutions are based on a unique marriage of technicality and creativity, allowing us to create bespoke web-based solutions that reflect your brand and refine your business processes.
Our team of Cardiff website developers are collaboratively creative. We take the time to understand your business aims and objectives before hand-crafting a bespoke site, system, or platform to create the best possible experience for your users. Each website development project undertaken by WebBox's web developers is designed with the user experience and your target audience in mind, along with being compatible on both desktop and mobile devices — after all, the majority of website traffic now comes from mobile devices, meaning it has to be easy to use and 'thumb-friendly', no matter what the device. Interested to find out more about the WebBox web development services? Speak to one of our website developers in Cardiff today.
Our Cardiff Website Development Service and Design Process
Each web development project and client is unique, so we take the time to understand your business or organisation rather than pigeonhole you into an off-the-shelf process. Our website development agency never uses templates that everyone has seen before — that's not the WebBox way. Instead, we use our years of combined website development expertise, partnered with creative flair, to produce a bespoke web development solution that is fit for purpose and allows you to scale your new website while also being easy to use and working in line with your internal processes.
Whether you're looking for a new site, eCommerce functionality, web development to an existing system or want to freshen up your brand; you need to be able to see a return on investment from our web development service. To ensure that you see tangible results, we use our decades of combined experience, data available to us, and our bespoke software development process to add value to the project.
All bespoke websites and platforms are created by our experienced, qualified, and responsive web development agency team creates all bespoke websites and platforms. Our Cardiff website development design team will guide you using our expertise to get tangible results, including making sure your site is mobile-friendly and optimised for search engines. Additionally, you will have access to our team to discuss your vision while also making the most of our experience, creativity, technical ability, project management and insights.
In short: we'll work with you to create a bespoke website or platform that delivers your objectives, showcases who you are and allows you to scale up as required; we also offer website development for eCommerce. We will create a website that your customers and stakeholders will love using the latest technology, our web development team's expertise, industry insights, and creative design. If you are based in Cardiff and searching for a "website developer near me", our experienced web developers hopefully look forward to speaking to you soon.
Whether you're looking to share a brief with us, discuss an idea, refresh your existing site or create a brand-new one, our team is happy to help as your web development company.