Web applications are a big part of our day to day life - even if we don't realise it. Have you edited a document online to share with colleagues? You've used a web application. Ordered a food shop online? You've used a web application. There are many examples of web applications that are essential in everyday life - but how can they help businesses?
Put simply, a web application is software that runs on a web server, rather than on a computer - meaning that it is accessible through a web browser with an internet connection. To put this into context, Microsoft Word is a piece of software, whereas Office 365 or Google Docs is a web application.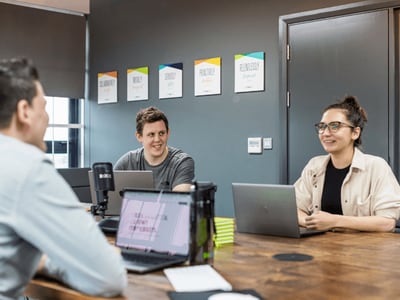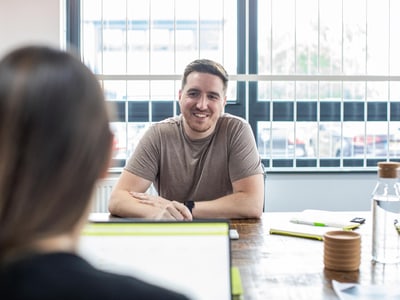 Web applications are not only incredibly accessible, but they allow users to actively interact and engage with content, rather than simply taking in static content from a web page.
For businesses that need an interactive platform, a web application is an excellent option. Interactive sites, online document editing, forums, online shopping and online systems (e.g. accounts systems, online HR platforms etc) are all web applications in action.
Do you want to explore the benefits of working with a web app development company and building a web application for your business or organisation? Read More...
What Is The Difference Between A Web Application And A Website?
To put it simply websites are accessed through browsers and provide information for the visitor - rather than allowing the visitor to interact or communicate with the site. They are often built using HTML, CSS, and JavaScript and will need to be manually updated.
A web application on the other hand is interactive and built with engagement in mind. Additionally, web applications are computer software which is accessed through a web browser, but is interactive, examples include Twitter, Facebook and Gmail. They can also be used to create mobile web apps that can be submitted to the app stores.
Why Work With Us For Web Application Development?
Our web application development team will be able to discuss with you the benefits of a web app for what you want to achieve and involve you in the process every step of the way. Unlike other web app development companies, we don't believe in one process for every project, we tailor our approach to your project and work together collaboratively.
We've worked on a variety of web apps over the years, including bespoke booking systems, portals and internal systems, meaning that no matter what you have in mind our team will have the skills and expertise to create a web application that is not only easy to use, but represents your brand.
Are you looking to discuss your web application project further? Would you like to discuss whether a web application is the right solution for you?