Your visual identity is about more than just how your brand looks. It's about showing your brand's personality, capturing the spirit of who you are, and finding the right way to share it with the world through the right lens.
Consider some of the biggest brands in the world. You see two golden arches and know it's a McDonalds in the distance. The tick on a pair of trainers? They're Nike. An apple on a computer or phone? It's an Apple product. These logos are iconic and are excellent examples of brand corporate identity.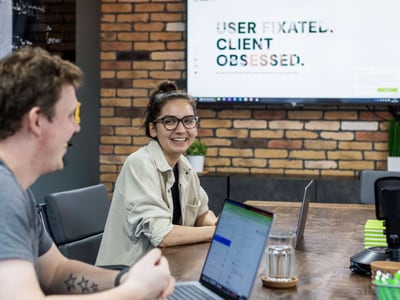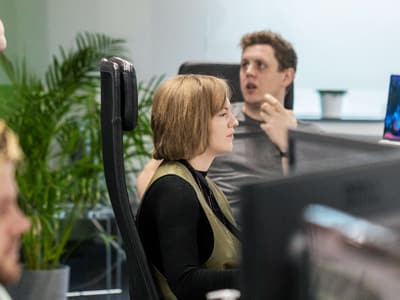 Your logo and visual identity are the building blocks to your brand.
As well as being able to ensure that you're recognisable, these should share who you are and communicate this to your customers.
Are you a brand that is aimed at young people and want to show that you're exciting, fun and loud? Or are you all about making people feel relaxed and calm, that your brand is there to help? These things should be reflected in your visual branding.
As part of this, we help clients with their branding assets to support them by providing an excellent graphic design service. Read More...
Why Work With Us To Create Your Visual Identity?
Our team of experienced graphic designers will work with you to understand your brand and how it should be positioned.
Here's what we can help you with:
A unique logo design that can be used across all mediums
Creating a colour palette that will share the spirit of your brand
Branding guidelines to define how your brand assets should be used and applied
Fonts and typography
Tone of voice definition and guidelines to make sure you stay consistent when communicating
One of the most important parts of working with a design team is that there is a creative collaboration. You know your brand better than anyone, so it's important that you can give information to a designer who can then create something that truly represents your brand, values and message to the world. That's why we aim to work as a team, using our creative knowledge and your vision to inform our visual identity design work.
We work with our clients to identify what is important to them and what they want to say. Do they want to be typography-based or image-based? What do they want the visuals to represent?
Get in touch today and let's talk about how our graphic design services can help you develop your visual identity.