You need peace of mind that your website is going to be taken care of — which is why we provide our relentlessly responsive website support and maintenance service to keep your site running smoothly.
Your website is your stamp on the digital world. You've spent time, effort and money to make sure it represents your brand and gives your customers an excellent user experience. That's why you don't want to worry about updates derailing your site.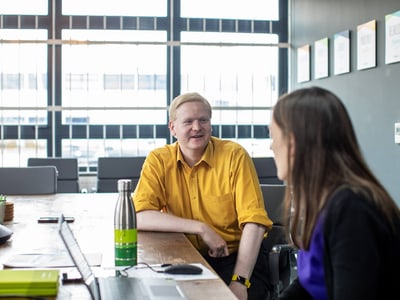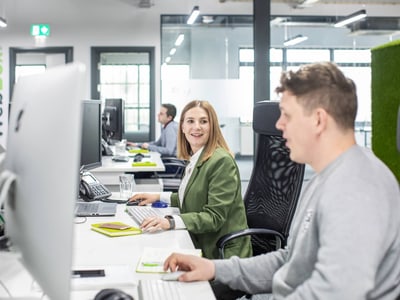 Website maintenance is a crucial part of modern business; long gone are the days where websites could be set up and left to fend for themselves. As software evolves to give us faster, more secure and more visible websites, you need to ensure that all of these are kept up to date. Sound daunting? It doesn't need to be when there are experts on hand to help keep your website in the best possible shape. WebBox was born to offer industry-leading support including monthly management, ad-hoc support and ongoing services. Read More...
Why You Need Website Maintenance and Support Services
To build a website that stands out and reflects your brand, you need to entrust the best developers and designers with such an important task, it's not something you'd simply pick up and do yourself. Similarly, maintaining a site takes knowledge and time to ensure it works like a well oiled machine.
That's why we wanted to create tailored plans that gave businesses the support they needed, from having someone to call for support, to full maintenance to take it off of your hands.
By working with a website maintenance company, you know that there are professional developers giving your site the TLC it needs, including ongoing optimisation and monitoring.
Why Work With Us For Website Support and Maintenance?
We pride ourselves on our excellent customer service, which is at the heart of our business and is included in our company values. This includes being relentlessly responsive: our team is on hand to get back to you quickly. How can we assure you of this? Well, our current average response time to website support queries is 36 minutes - and this is something we monitor frequently to stay on track!
We understand that not everyone has the time or expertise to update their website, plugins, CMS and more, which is why we are providing both support and website maintenance. We also take time to monitor your website and are proactive in our approach, meaning that we can often sort any issues before they become a problem, and software updates are taken care of without you needing to do anything.
You can also rest assured that you are in the hands of our experienced team, who are happy to answer any questions you may have. By keeping up to date in their respective fields, our dedicated team is just an email or call away to ensure your site has the latest updates ready to go, as soon as they're available. We handle the technical side, so that you can focus on moving your business forward.
Support That Works For You
We work with our clients to support them with maintenance plans that work for them, based on their needs and their site, rather than a standard agreement. Looking for ad-hoc support for your website? Not a problem. Would you feel better knowing that you have a set number of hours banked? We can do that too, with a monthly agreement. You are at the centre of your site and the help we can provide.
Want to find out more about how we can support you? Why not ask us what our current average response time is - you'll be amazed!