Did you know… that according to Hootsuite, organic reach is still on the decline. The average reach for an organic Facebook post is down to 5.2%. (For the record, at the end of 2019 it was 5.5%, and the year before that it was 7.7%). This is just one of many reasons to find the best paid social media marketing services and ensure social media advertising is part of your overall marketing strategy.
With numbers like these, it's clear to see that paid ads on social media have become an essential part of a digital marketing strategy. The ability to connect with millions of people around the world in a matter of seconds with carefully-constructed social media ads. After all, marketing and social media go hand in hand.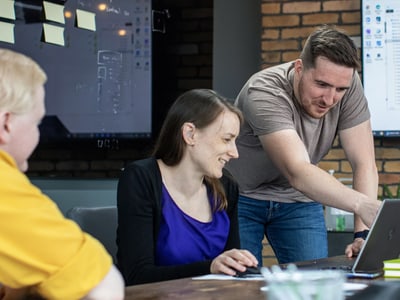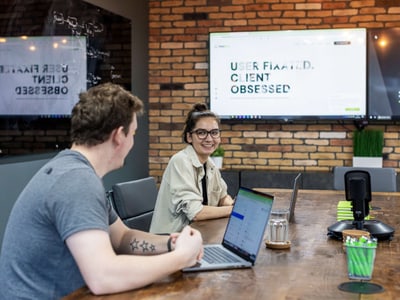 Paid Social Media Marketing isn't new, but with such a range of platforms, how do you know where you should be placing your budget, or what kind of ad campaign you should run?
No matter your industry or sector, there will be a way in which you can use social ads as part of your digital marketing to increase potential leads, raise brand visibility and reflect your brand's personality, voice and offering to a whole new range of potential customers.
To make the most of any paid social campaign, you need to know who you're targeting, where they're more likely to be, and what you should be looking at in terms of ad spend to reach your goals. It can all seem a little bit daunting, but that's where social media marketing companies like WebBox come in. Read More...
What Are The Benefits of Paid Social Media Management
You've heard a lot about it, but what are the actual benefits of paid ads? Here's just a few of the main benefits:
Boost your brand visibility online
Greater visibility when using paid ads compared to posting organically
The opportunity to reach new clients or customers
The potential to increase website traffic, form fills, sales etc depending on your aims
Advanced targeting
A/B split test audiences, ads, landing pages and more with ease
Gain further data and insights into who is interested in your brand, coupled with insights on your competitors ads
Direct control over your spend and transparent reports
This is just a snapshot, yet we appreciate these will also depend on your industry, so let's discuss how paid social ads can support your business or organisation.
Why Work With Us As Your Paid Social Media Marketing Agency?
We have in-house social media marketing experts who can help you determine the best way to reach your target audience through platforms such as Facebook, Instagram, YouTube, LinkedIn, TikTok and Twitter.
With in-depth knowledge of each platform and how to get the best return for your budget, our team will work with you to understand your brand, your audience, your social ads objectives. Armed with this information, we will define clear KPIs which we will work towards in order to deliver a tangible return on investment in line with your objectives.
Whatever the platform, we offer a full social advertising management service, including audience profiling, ad design, optimisation, testing and reporting. You can leave our experts to manage the day-to-day monitoring so that you can focus on your business instead.
We'll also be able to talk you through reports to help you understand what's working and why, and how you can use the data gained through ads to inform your wider marketing strategy.
Want to get started on boosting your social media campaigns with paid advertising?