As a leading programmatic advertising agency, we believe that programmatic advertising offers one of the most effective ways to scale a digital marketing campaign with a data-driven approach. Our programmatic display agency provides innovative programmatic advertising services for our ambitious clients, designed to deliver sterling results with a great return on investment.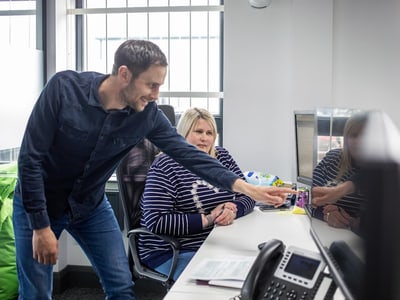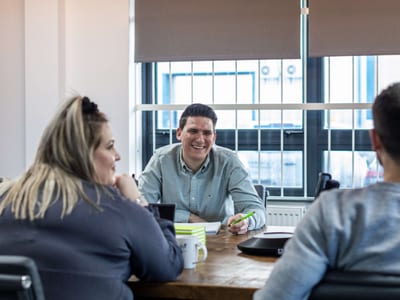 A programmatic media buying agency is defined as buying digital advertising space in real-time. Computers use data to determine which ads to buy and how much to pay for them through smart technology. Using this real-time programmatic advertising management approach, your target audience can be located and targeted by your programmatic marketing agency in a hyper-focused way that will exponentially benefit your campaign.
Getting the most out of our Programmatic Display Advertising Service
Looking for a reputable programmatic advertising service? It can be overwhelming because of how programmatic advertising is evolving and the vast number of options available online. It's Ok if you find programmatic advertising a bit of a minefield - that's why our programmatic media agency is here to help.
As part of our programmatic advertising services, we offer programmatic advertising management so that you can spend more time on your business and let us handle the day to day management of your campaign. The systems our programmatic buying services use offer access to premium inventory at a fraction of the cost of a direct buy. Read More...
Want To Find Out How Our Programmatic Marketing Agency Display Advertising Can Support You?
Don't hesitate to get in touch to find out more about our programmatic advertising service and how our programmatic media buying agency works. Alternatively, do you already have a programmatic campaign you would like us to audit? We can do that too!
Why Work With Us As Your Programmatic Advertising Agency?
As a leading programmatic media agency, we're proud to offer our clients a relentlessly responsive programmatic buying service. Working with WebBox includes a range of benefits, including global access to all major Ad Exchanges, including programmatic access to publishers such as The New York Times, CNN, BBC, eBay, LinkedIn, and Forbes — to name just a few.
By using several programmatic platforms, our programmatic buying specialists can work with you to choose the most appropriate avenue depending on your requirements. Our programmatic ad agency team also works with you to set a daily budget with a low minimum spend that works for you in relation to your KPIs and have full access to the WebBox programmatic buying agency platforms that will allow you to see exactly where your budget is going.
To ensure that your programmatic campaign can focus on what's important to you, whether that's brand awareness, product sales etc., we use a variety of programmatic marketing performance goals, including CPM, CPC and CPA, to monitor performance.
Additionally, you will have access to our expertise and a dedicated point of contact within our programmatic advertising companies team, including monthly reporting to show your spending and ROI. All of our programmatic marketing team members are experienced across various industries and sectors, meaning you will benefit from the broad advertising knowledge available through our programmatic advertising service.
Do you want to find out more about how WebBox's programmatic buying services can support your next programmatic marketing campaign? If so, our programmatic display agency team would love to speak to you.