eCommerce is a crucial part of showcasing your brand and products to the world, allowing you to increase revenue, sell to a global audience 24/7 and increase your customer base.
In the past few years, eCommerce has become essential, and simply offering a simple function isn't enough. A great shopping experience is vital for a successful eCommerce website. After all, would you spend time on a website that was hard to navigate, and even harder to place an order with?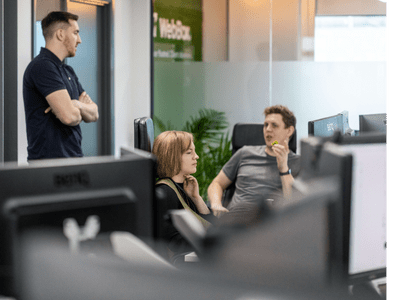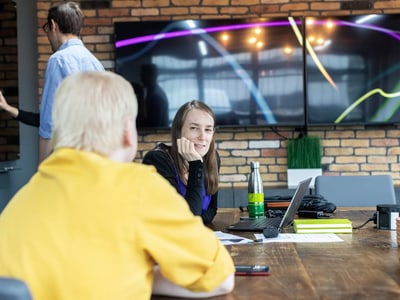 You need an eCommerce website design that offers a seamless user experience, that takes browsers and turns them into happy buyers, increases revenue, while lowering the cost of your internal processes - a win-win situation.
Using the latest development technologies, content management system, search engine optimisation and user experience in mind, our eCommerce website design team can create a digital store that you'll be proud of, your customers will love and that will help you materialise a return on investment.
Want to make the most of your business with a bespoke eCommerce website? Do you need to take your eCommerce website to the next level? Then why not get in touch. Read More...
Why Work With Us For Your eCommerce Website Design?
We know that brands need an eCommerce website that can scale over time, facilitating their growth and expansion, while being flexible enough to meet the day-to-day needs of the business.
At WebBox we work with our clients as partners, combining our knowledge with your vision for a user-friendly, bespoke website that will exceed the expectations of your customers and your stakeholders.
Thanks to the expertise of our eCommerce website design team, and through a well throughout eCommerce development process, we create bespoke eCommerce websites that convert, using a variety of solutions for all types of businesses. While these sites are creatively excellent, they are developed to provide all the functionality you need, integrate with 3rd party platforms and are also simple enough to manage independently.
eCommerce Development With Growth In Mind
For any eCommerce development project that is more complex, or for ambitious brands, we create carefully crafted bespoke systems that facilitate automation, integrations and a refined workflow. Where appropriate, we will use popular eCommerce platforms, such as Magento, Sulu, WooCommerce and others, to provide you with an end-to-end solution that ticks every box from payment processing to sales reporting and inventory management. Our aim is simple - it's about understanding your needs, and what would best work for you and your customers, to achieve your goals.
Looking for automation? Then let's discuss how we can make that happen to improve business efficiency, meaning that you can rest assured that you're on top of things. Whether it's integrating with your stock management system, channel management system, accounts platform or courier tracking service — it's all possible.
eCommerce Website Design To Support Your Store
Being a leading eCommerce agency, we put as much time into the eCommerce website design and aesthetics as we do into the build itself. Your website is a virtual shop front; whether your customers are searching on their mobile or from a desktop, it needs to be responsive. A website with a flawless user experience is more likely to make customers continue shopping with you. Leading them from the front page to a product and finally to the checkout.
Whether you're looking to create a new eCommerce site for your brand or update an existing site, our team can work with you to produce a site that truly reflects your brand's personality and product offering.
Get in touch today to discuss your website and how our eCommerce development services can help you kick-start your next project.